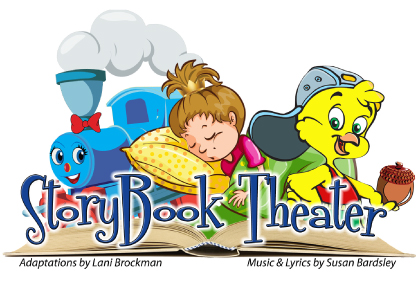 As a supporter of StoryBook Theater, you know the importance of introducing young people to the magic of live theater.
Your gift of support at any level will allow us to continue to produce and stream the 2020-21 StoryBook Theater season free of charge, so children everywhere can laugh, learn, look and listen to the magic of theater in the comfort and safety of their own homes.

Thank you for your inspiration and support!
Thank you for your support. Studio East and StoryBook Theater are committed to keeping prices as low as possible and providing scholarships so that cost is never a barrier to a theater education or experience. Your donation helps continue to introduce children to the performing arts while allowing it to be accessible for all.
Donation Information

Please complete the form above and click on "Submit Donation" to make your tax-deductible donation. Studio East is a 501(C)(3) non-profit corporation, registered with the Washington Secretary of State as a charitable organization. Federal tax ID #94-3213270. Gifts are tax-deductible to the extent allowed by law; please consult with your tax professional.

To submit this form, all "*" fields must be filled in.
Please consider making your gift a recurring donation, click Here!
OTHER WAYS TO GIVE

Give by Phone

You can make a gift by calling: 425.820.1800


Give by Mail

You can also give by printing this form and mailing to:
Studio East
11730 118th Ave NE
Suite 100
Kirkland, WA 98034